2016 Brunswick Subaru Share the Love Event
Brunswick Subaru is pleased to announce the kickoff of Subaru's 2016 if share the love event. We have 2 local charities participating in this year's event. Back for the third year is feeding Medina County and new this year is Akron Children's Hospital. Subaru will donate $250 for every vehicle sold from November 17, 2016 to January 3, 2017. On December 10th 2016 Medina dance house had a live performance at our Brunswick Subaru dealership for our fill the Subaru Outback campaign.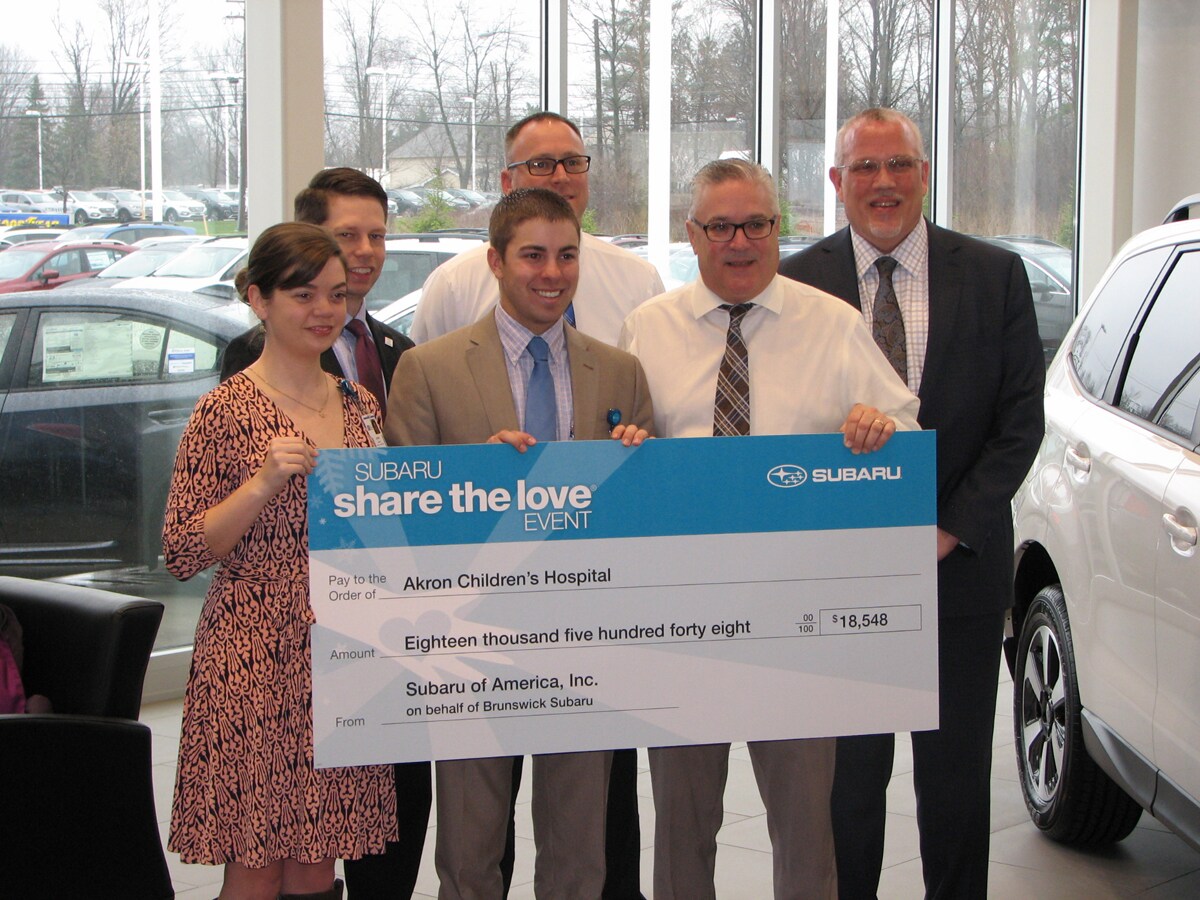 Check presentation to Akron Children's Hospital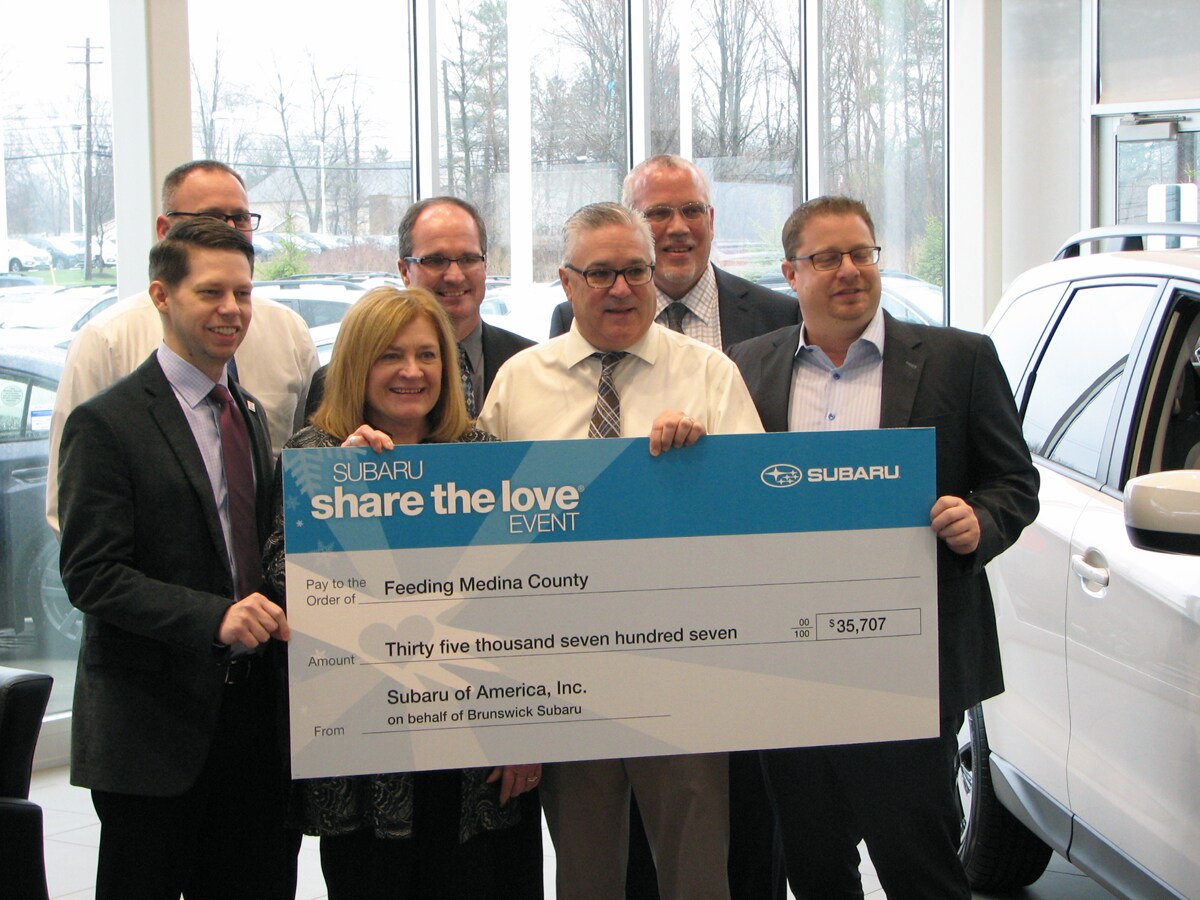 Check presentation to Feeding Medina County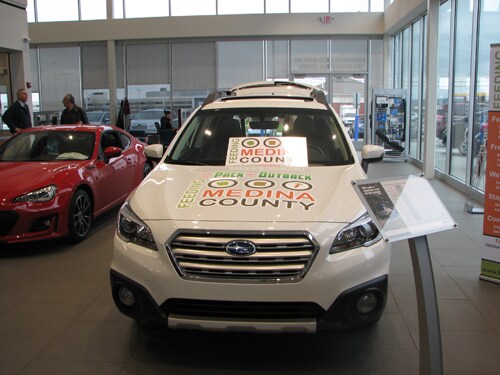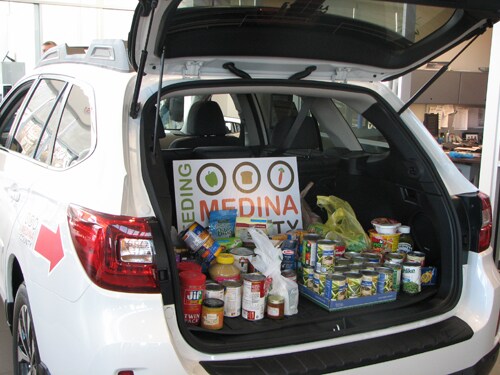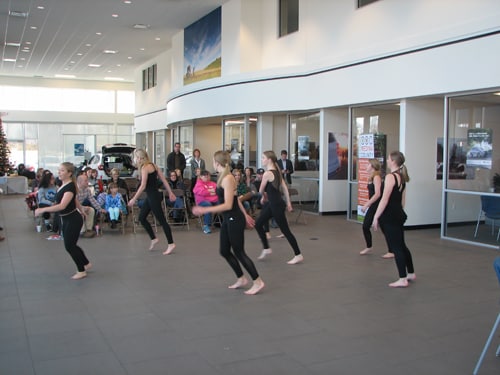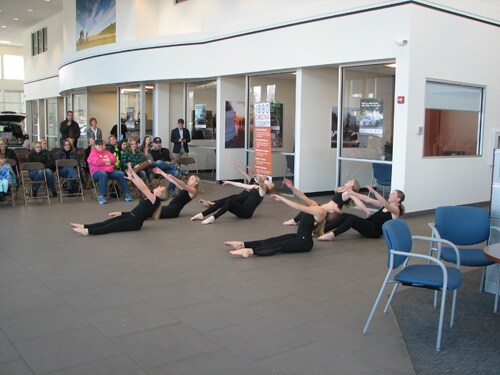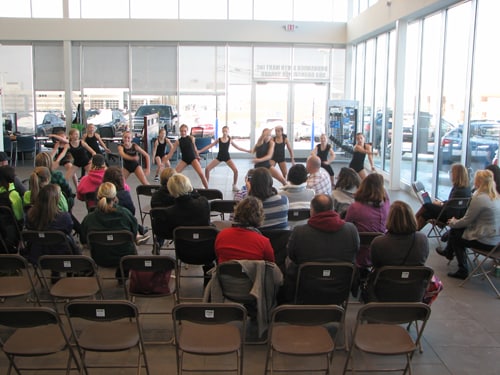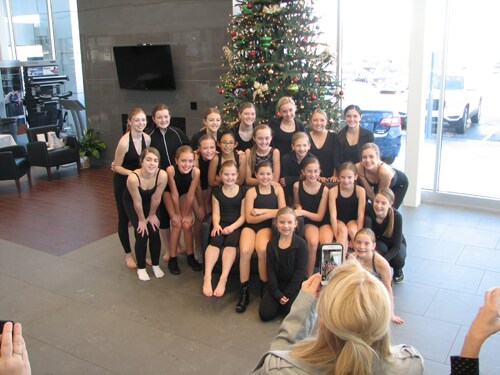 Representatives of both the Feeding Medina County and Akron children's hospital gave participants information on how their organizations give back to the communities. Both charities showed their enthusiasm and where grateful to be selected as participants in this year's Subaru share the love event. With the opening of our new dealership this year Brunswick Subaru looks forward to another great event.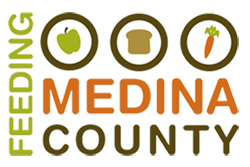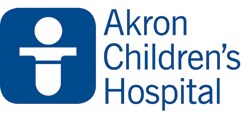 __________________________________________________________________________________________________________________________________________



Brunswick Subaru Presents Check to Feeding Medina County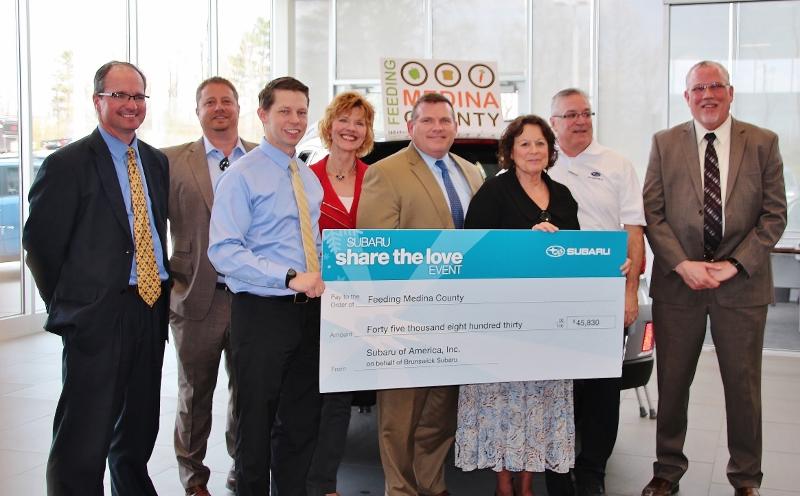 FMC Board members Don Miksch and Matt Marquard, Subaru District Sales Manager Scott Howard, FMC Board members
Lucy Sondles and Brian Williams, FMC Executive Director Sandy Hinkle, Brunswick Subaru Sales Managers Mike LaGuardia,
Jason Ryan and General Manager Charlie Dodds.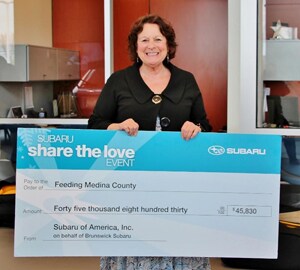 FMC Executive Director Sandy Hinkle
holding a cardboard replica of the check for $45,830
presented to FMC by Brunswick Subaru.
April 25 was a very exciting day for Feeding Medina County. For the third year in a row, Brunswick Subaru chose FMC to be the recipient of its 2015-2016 Share the Love Campaign. At a gathering in the showroom of the dealership, Sales Manager Mike LaGuardia presented a $45,830 check to FMC Executive Director Sandy Hinkle.

Hinkle said, "The impact that these dollars will have on being able to continue our work for the food insecure of Medina County is beyond comprehension. We couldn't do what we do without donations like this. I am so very grateful to Brunswick Subaru owners Gary Geoff and Bryan Panteck, Sales Manager Mike LaGuardia, General Manager Charlie Dodds, the Brunswick Subaru Sales team, and to Subaru of America for choosing Feeding Medina County as the recipient of the Share the Love Campaign."

Hinkle said every week FMC packs almost 800 Weekender Bags for Children with enough food to get them through the weekend. This outreach alone costs $100,000 a year. Monthly, FMC provides almost 400 senior citizens with meat, produce, fruit, and shelf stable food to help them to eat more nutritiously, and help them not have to choose between buying food or medicine.

FMC also provides food distributions to almost 10,000 families yearly and transports huge quantities of food to other pantries across the county.
The Share the Love program, which ran this year from November 19, 2015 - January 2, 2016, takes place at more than 600 Subaru retailers nationwide. It was originally established by Subaru of America, Inc. as a way to bring Subaru owners together to make a difference in the community while showcasing Subaru's vehicles. Subaru of America, Inc. donates $250 for every new Subaru vehicle sold or leased during the time period.

Subaru's "Hometown Charity" program, created in 2013, allows each retailer to select a local charity within its community to be added to the above list of organizations that customers can select to receive a donation. In the past three years, Brunswick Subaru has donated $100,000 to Feeding Medina County.

Sales Manager Mike LaGuardia said he was motivated to add FMC as their local choice customers could select from when he read about how much Feeding Medina County does for food insecure children and the elderly. He said it feels good to give back to the local community.

Subaru District Sales Manager Scott Howard said, "At Subaru, we give back not because it's good for business, but because it's the right thing to do. At the end of this year's program, Subaru will have donated since its inception more than $65 million to causes that we care about."