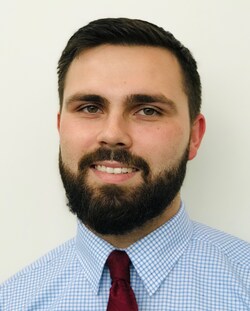 Matt Cecil
Brunswick Subaru Finance
mcecil@brunswickautomart.com
Brunswick Subaru Lease - Car Loans & Financing - Serving Cleveland, Medina, Strongsville, North Royalton, North Olmsted and all surrounding cities!

If it's a car loan or competitive Subaru lease you're seeking in the Brunswick, OH area, look no further than your local Brunswick Subaru dealership. The fact of the matter is, our auto financing rates are lower than the competition. That's because our Subaru finance team works tirelessly to get our loyal patrons the financing they need, on the terms that work best for them. 

In working with our Brunswick Subaru team, you will quickly find that getting approved for a new Subaru or used car couldn't be easier. We understand that no one is perfect and that tough times fall on everybody, that is why we work with each and every customer regardless of their past credit history.  We are able to do this through our partnership with a variety of lenders throughout the country.  Loans are available for any model you may have you eyes on, so please, fill out our easy online application to the left and one of our dedicated team members will be in touch.

Our Brunswick Subaru finance department is located at
2992 Center Road
in Brunswick, OH. Not from Brunswick? No problem! As Ohio's largest volume Subaru dealer, we've had the pleasure of serving hundreds of amazing customers from Cleveland and beyond.
Subaru Motors Finance
JPMorgan Chase Bank, N.A. ("Chase") provides auto financing and leasing to Subaru customers through the Subaru Motors Finance (SMF) program. Whether you choose to finance a new or pre-owned Subaru, or lease a new one, we offer you several distinct advantages with the SMF program available through your Subaru retailer:
     Competitive finance or lease options.
     One-stop shopping through your local Subaru retailer.
     Flexible payment options.
     Paperless statements that are convenient, secure and eco-friendly.
     Experienced, professional customer service representatives.
     Access to account information when you want, where you want.
       Finance vs. Lease
There's a lot to consider when shopping for a new car. Our buying guide offers you tips to help guide you through the car shopping experience. One of the first decisions you will likely need to make is to consider whether to finance or lease your new Subaru. Here are the benefits of both options:
            Finance Benefits
·        Pay to own your new car, not just to use it for a few years. After your final payment is made, you can drive your Subaru for years to come. It's all yours.

     Drive an unlimited number of miles- especially important if you typically   drive more than 12,000 to 15,000 miles per year.

Modify or repaint the car, or install custom equipment, as you see fit.

Enjoy the full benefit of your car's trade-in or resale value.
·                     Lease Benefits

Potentially pay less per month.

Monthly lease payments are usually lower than monthly loan payments for the same term, because your monthly payment includes the vehicle's use and expected depreciation only during the lease term.

Enjoy driving a new car more frequently.

Have options at the end of your lease-including leasing another new Subaru or buying the one you've grown to love. If you decide to buy the car at lease-end, you will get a no-hassle preset purchase price.

Minimize repair costs. Many people lease for the length of time the manufacturer's warranty is in effect. That way, most repairs are typically covered.

S

Contact Us Below
Hours
Monday

9:00am - 9:00pm

Tuesday

9:00am - 6:00pm

Wednesday

9:00am - 6:00pm

Thursday

9:00am - 9:00pm

Friday

9:00am - 6:00pm

Saturday

9:00am - 6:00pm

Sunday

Closed